Maybe you..


➝ Just started experimenting with alternative processes but aren't getting great results

➝ Are fascinated by unconventional photography and want to explore all its possibilities

➝ Feel like you only scratched the surface of this exciting world

➝ Want a clear direction without having to spend months researching and trying

➝ Feel stuck in your practice and crave a more physical, tactile experience with photography

➝ Want a community of like-minded people to empower you and support you throughout your journey


APA is a road map through alternative processes and materials.
The key to crafting impressive artworks that:

✓ stand out and get featured
✓ leave a lasting impact

✓ Learn and get inspired wherever you are, without having to travel to art cities for workshops

✓ Be part of a global community of artists and photographers, even if there isn't an "art scene" where you live

✓ Start creating right away, without getting lost in self-doubts and endless research

Alternative Processes Academy is
for beginners
and
intermediate
Comes with a full introduction to darkroom printing.
Teaches the basics of every process in the modules

BUT
goes
beyond
the basics
showing you how to print on objects, challenging surfaces & mixing processes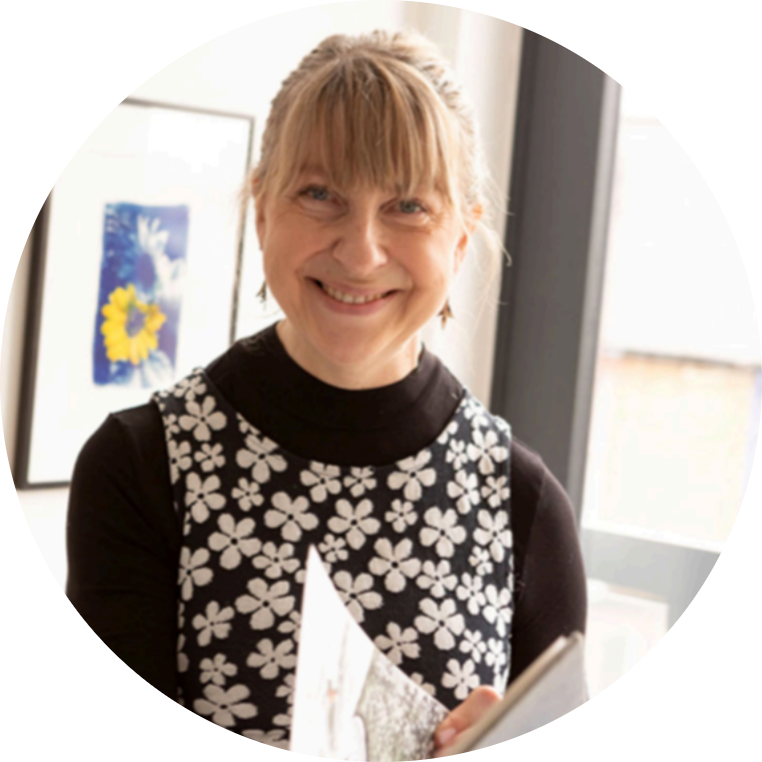 Jane Spink, UK based Artist and Printmaker

I was excited to sign up for the APA when it launched this year. My practice as an artist/ printmaker has evolved a lot over the years and I am always hungry to experiment with new materials and processes. 
I was looking for a source of inspiration - something to inject into my practice which will take me into untried territory and well out of my comfort zone, but at the same time yield some exciting results... 
I discovered the @alternativeprocesses Instagram account and became fascinated with the work that appeared on their feed - and so to enroll on the APA was a no-brainer for me! 
The beauty of this online course is that it is self-paced, so there's no stress - even if days, weeks or months go by and for some reason you've been unable to participate - you won't miss anything. There's also a good sharing community in the Discord online chat, which can be very helpful when you're working alone. 
So far I have started to explore Lumen printing and also to build my knowledge of cyanotype - but I've barely scratched the surface yet! Chiara will be adding modules to the course on an ongoing basis, so really it's a never-ending learning experience - amazing value for money :) 

── JaneSpink aka inkydogstudio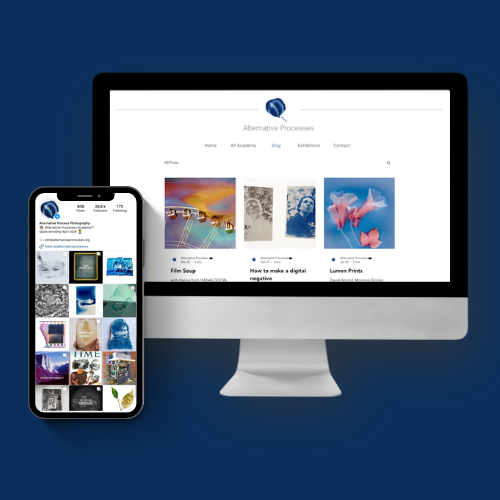 STUDENT'S
SPOTLIGHT


Every week we'll feature our students and alumni in our instagram feed, interview them for blog articles, do takeovers & more



Check your inbox to confirm your subscription
The first online chemical dilution calculator, available ONLY for APA students. No more wasting time, no more being confused. 15+ dilution ratios (and if the one you need isn't there, we'll add it!)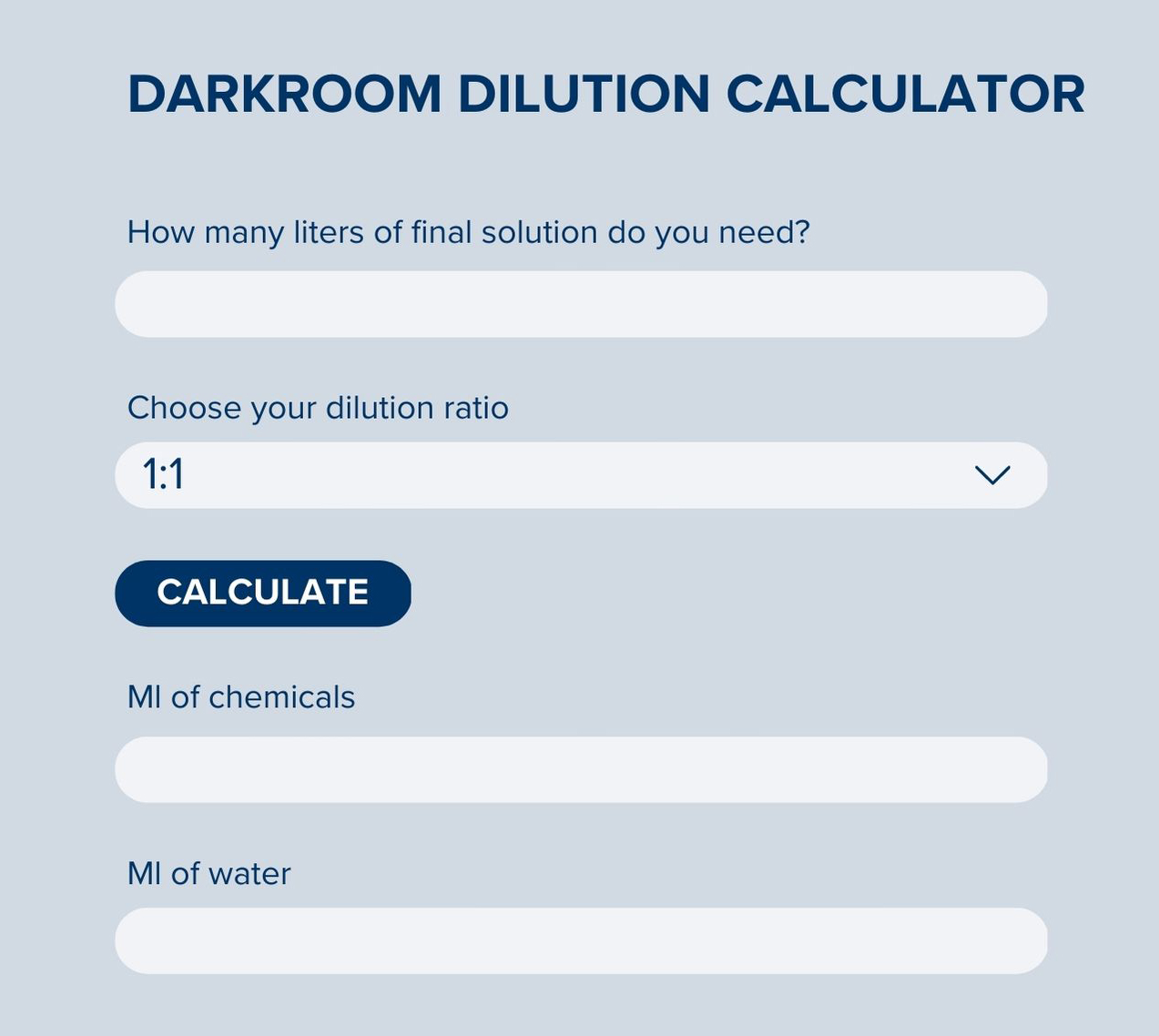 ✓ ALTERNATIVE PROCESSES ACADEMY IS:

100% online & self-paced

pre-recorded lessons

for beginners & intermediate

practical & hands on



✘ ALTERNATIVE PROCESSES ACADEMY IS NOT:

live (except for monthly community calls)

for field experts

focused on theory & history



As a student and alumni, you will have access to all future module releases. APA is not a static course. We commit to constant improvement and evolution. It will become, month after month, the most comprehensive and detailed program about Alternative Processes out there.

These are the next planned releases →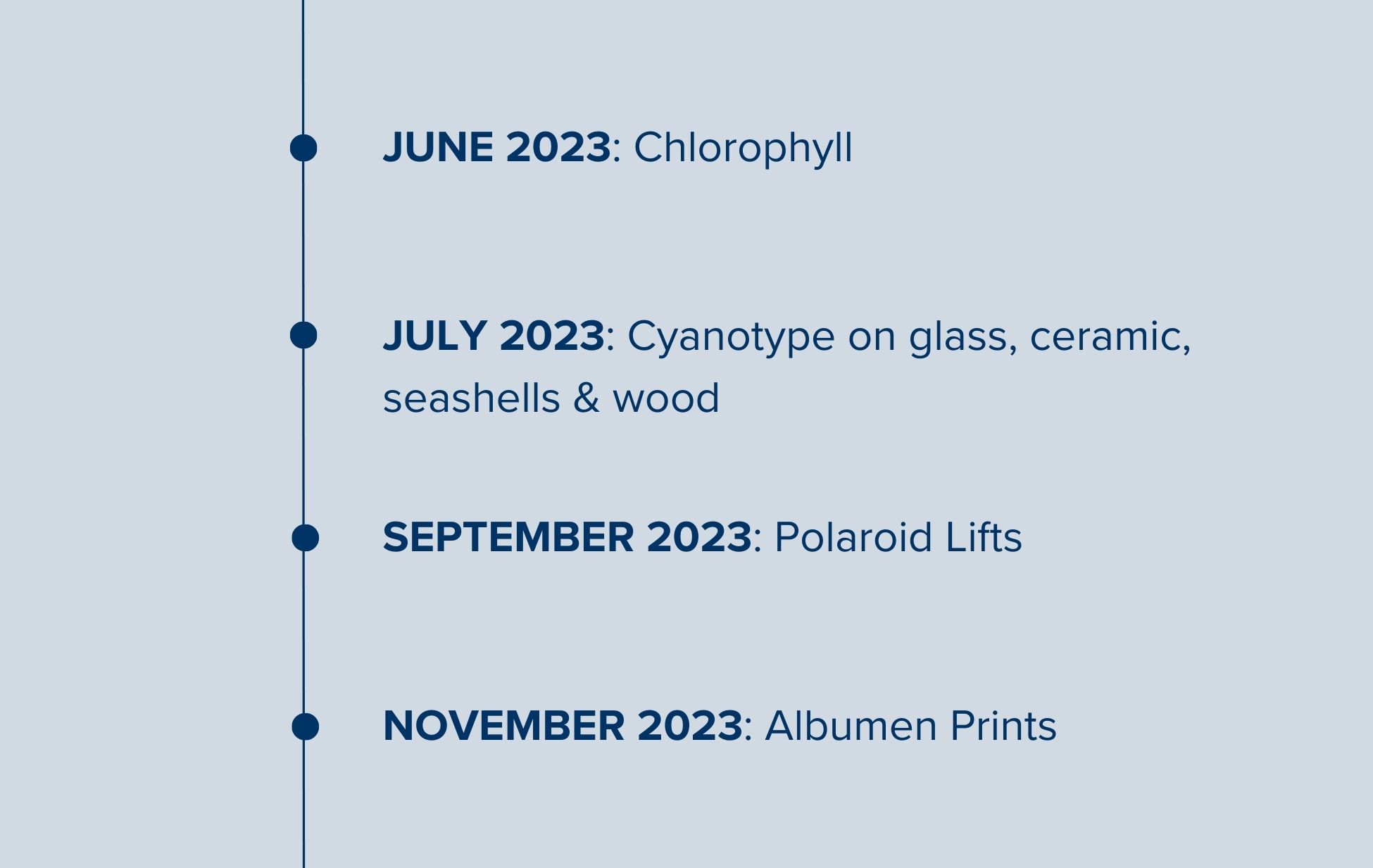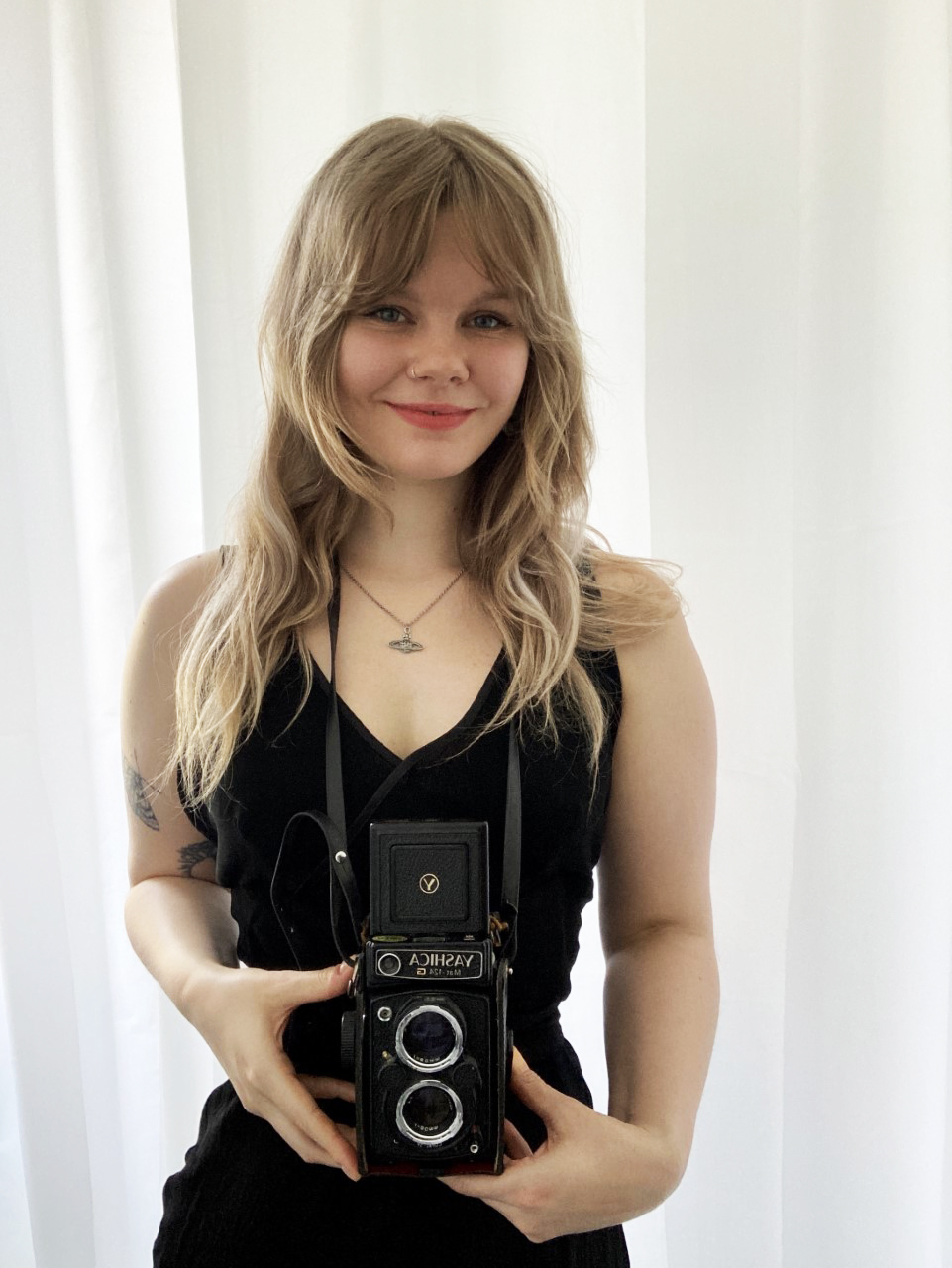 Martha, UK based Artist and Photographer

As a person with learning difficulties who has always found educational environments challenging, I've always been hesitant about signing up to in person and online taught courses. I normally struggle to follow along, feel engaged, or can't commit to the scheduled dates. The Alternative Processes Academy has been a completely different experience for me. Each course is about visual learning which feels really engaging and easy to follow along as you can stop, or rewind, if you need. I've loved being able to learn from home on my own time and I appreciate that most of the courses are catered towards doing the processes at home too. There is also so much information about products which I found helpful as figuring out what's best can be overwhelming and put me off trying a process. Each course was really thorough and I always finished feeling confident I could attempt the process I was learning about. Chiara is happy to share her failures as well as successes which made understanding the processes a lot easier. She has a honest and enthusiastic approach to teaching these processes and I really loved learning from her.

Please note that due to the online nature of our course, we do not offer refunds. We understand that unforeseen circumstances may arise, but we have a strict no-refund policy in place. Therefore, we encourage you to thoroughly review the course details and requirements before enrolling to ensure that it aligns with your goals and expectations. If you have any questions or doubts about our course, please do not hesitate to contact us at

[email protected]

or send us a direct message on our Instagram page. We will do our best to answer your queries promptly and provide you with the necessary information to help you make an informed decision about whether our course is the right fit for you.


By purchasing APA, you agree to
the disclaimer of liability for misuse of chemicals
and products stated above. This disclaimer acknowledges the risks associated with using chemicals and products and requires the course participant to assume all responsibility and hold the course creator harmless from any liability.
The course creator is not responsible for any misuse of chemicals and products by the participant and shall have no liability for any injuries or damages resulting from such misuse.
Read all terms of use here.
EXPLORE INDIVIDUAL COURSES
Not ready for the full spectrum of processes? You have the flexibility to enrol exclusively in either the Chlorophyll or Cyanotype process courses.
Dive deep into the specific process that intrigues you and cultivate your skills at your own pace.

FAQs
Is the course in English? Are there subtitles?
Yes. The course is taught in English

and comes with

English subtitles.


Do I need a darkroom?
We have a module on liquid emulsion that requires a darkroom with a wet and a dry area (chemicals + enlarger), for this reason we've included an introduction module on darkroom printing (Module 2). Inside the Camera-less Photography module, Photograms require a full darkroom, Watergrams and Chemigrams require only the wet area (chemicals) and no enlarger. All the other processes don't require a darkroom.


Do I need a lot of space?
No, most of the processes just need a surface to coat on (can be a desk, floor, the top of a washing machine..) and a dark cabinet to store the paper while drying. Each module comes with an explanatory slide of the materials needed and shows my exact set up for each process.


How much will I need to spend in chemicals and tools?
It entirely depends on the availability and cost of chemicals in your country. We provide a list of the most famous suppliers and online shops divided by country. Aside from the modules where a darkroom is required (Module 2 & Module 6) all the process can be done with little space and few tools that you might already have at home.


If I'm having troubles with a process, what kind of support do I get?
All students will receive accesso to the same APA course. On top of that, there are 2 levels of support. If you purchase APA

you will get access to a Discord server where you can ask questions. Other students, Chiara and the AP team will respond based on availability. You will also be able to join our Monthly Community Calls: live calls where we discuss techniques, challenges, ideas and projects.

APA and 1:1 support students will get access to all the mentioned above plus 5 hours of 1:1 coaching and mentoring with Chiara, founder and curator of Alternative Processes, to discuss anything regarding printing, art practice development and online presence.


Is the course taught online? Can I join regardless of where I am?
Yes! The course is pre-recorded, can be watched and re-watched as one pleases at your own pace. For Monthly Community Calls, they will be organised to facilitate multiple timezones and possibly provide 2 time options if needed.


Can I ask for a refund?
Because of the online nature of the course we do not offer refunds under any circumstances. Please make sure you are 100% committed before enrolling. We are happy to answer any questions you have to make sure APA is the right fit for you beforehand!


What is Discord? I'm not familiar, will I be able to use it?
Discord is a free communication platform that has become popular for building communities and sharing knowledge. Discord allows users to join servers, which are essentially virtual spaces where people can chat, share information, and collaborate with one another. Within a server there different channels for different topics (each channel will correspond to a process. Discord is easy to use, the platform has a user-friendly interface and it's designed to be intuitive and easy to navigate. Our monthly community calls will be hosted on discord.





Check your inbox to confirm your subscription